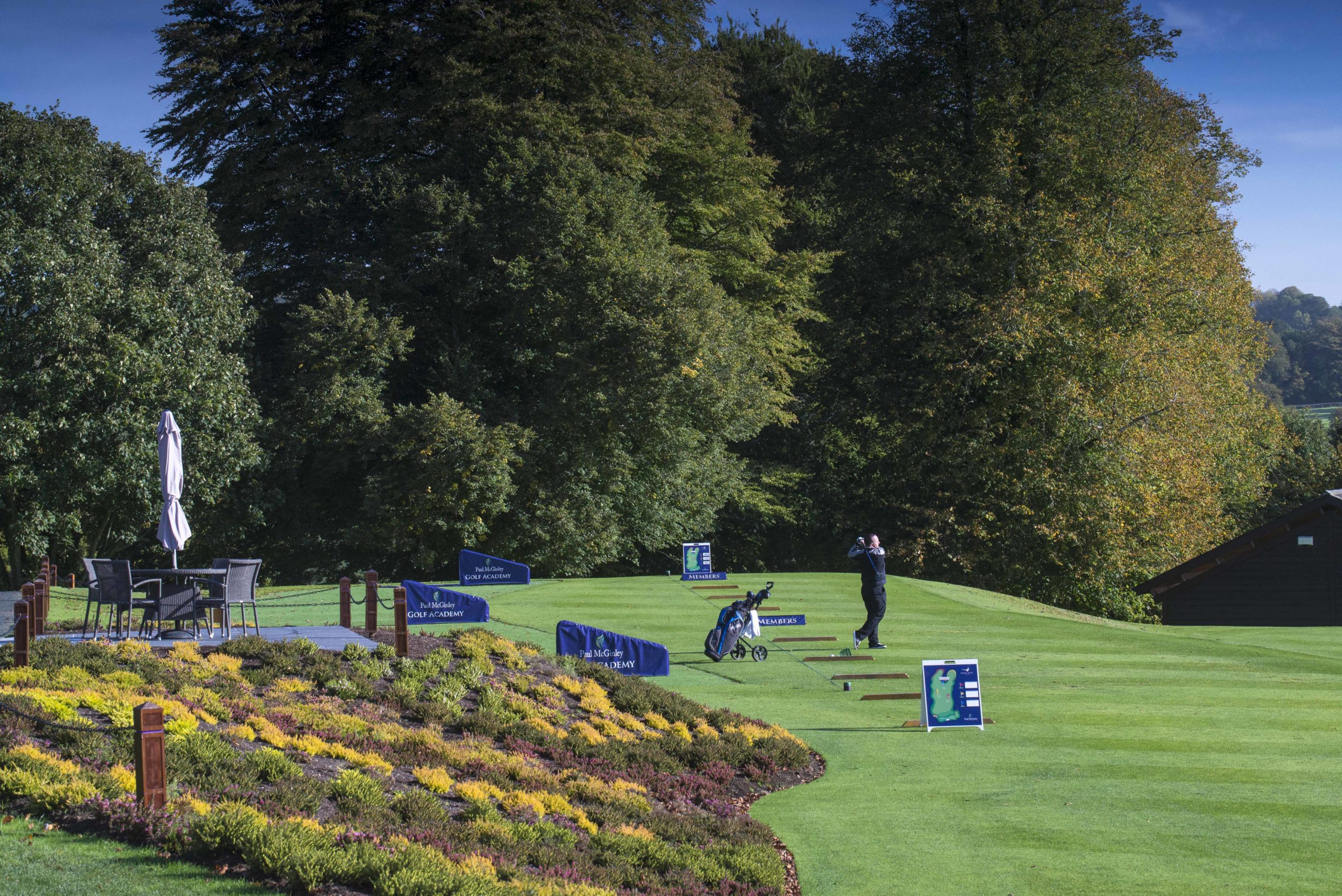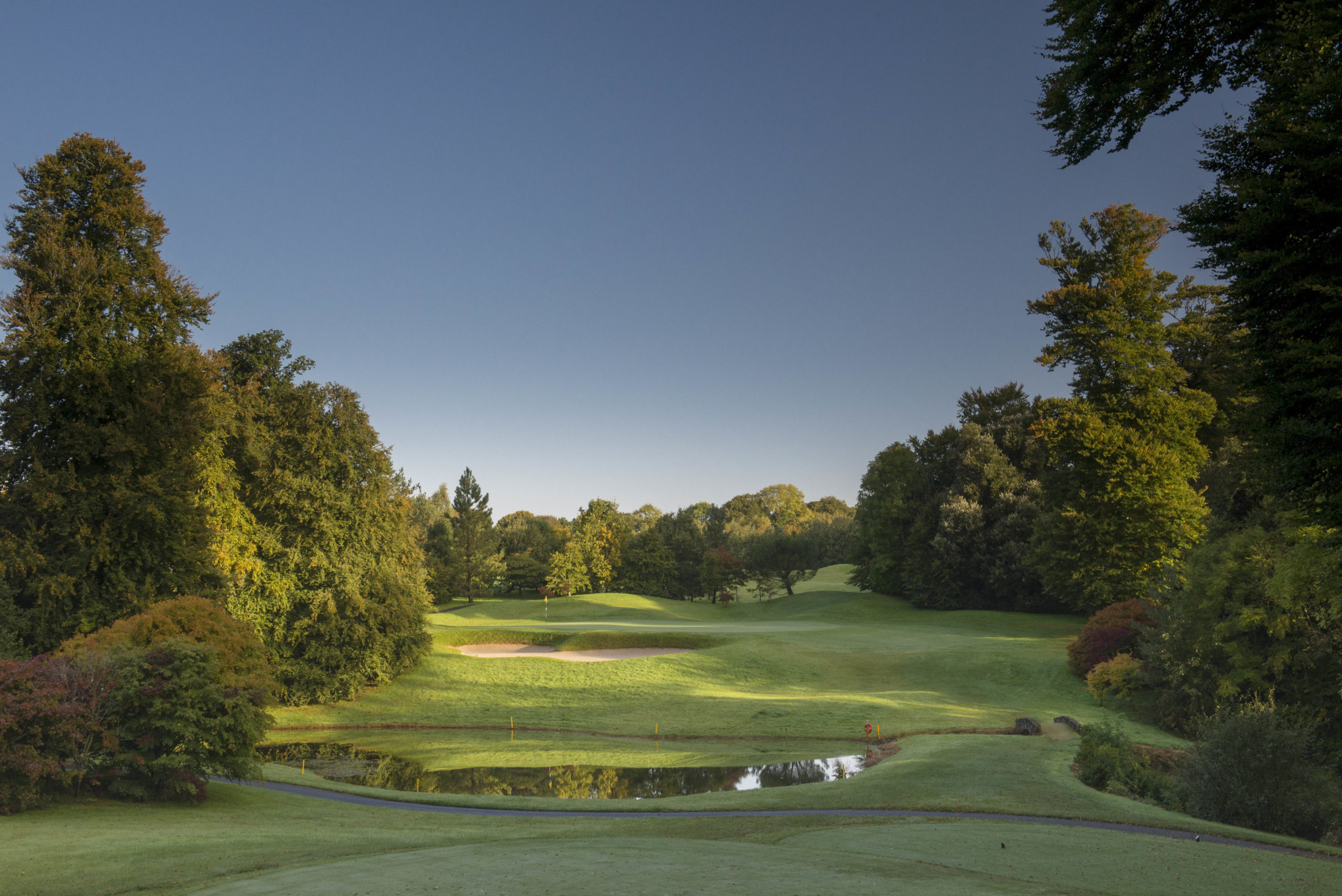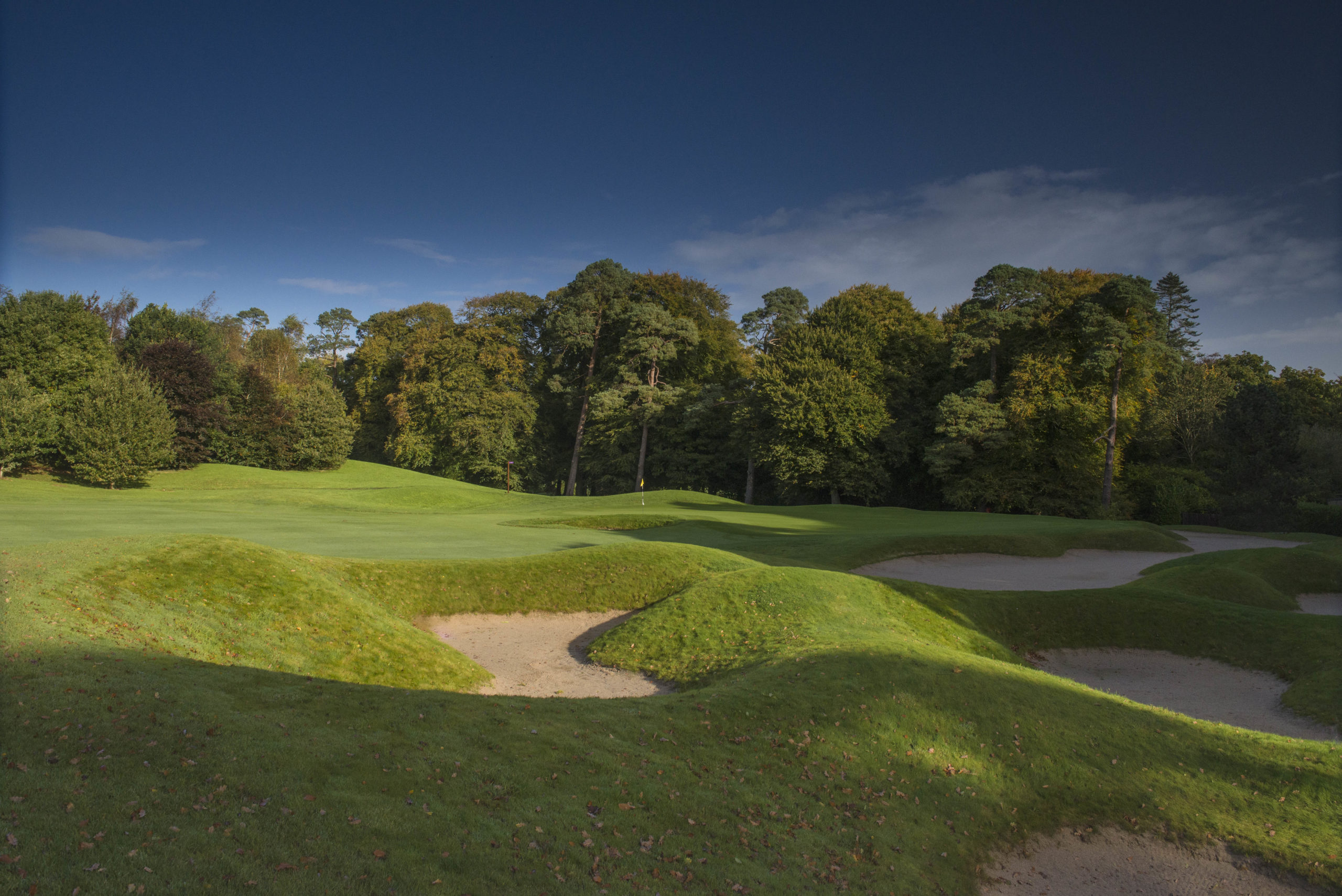 May 18th, 2020 Phase 1 Opening
This club-specific guide to members of Mount Juliet is based on the "Protocol for the Re-introduction of Golf in the Republic of Ireland", which has been prepared by the Irish Ladies Golf Union and the Golfing Union of Ireland following extensive consultation with the relevant government departments and state agencies in the Republic of Ireland. Our guide aims to ensure that golf can be played safely during the COVID-19 Pandemic where public health measures permit such activity. As set out in the Protocol, golf is one of the first sports to be allowed to resume under the Government's Roadmap for Reopening Society and Business, and there is a major responsibility on golf clubs and golfers to ensure that our sport is conducted in a safe and responsible manner.
To play our Jack Nicklaus Signature Design Championship Golf Course all golfers must:
• Be a member of the club
• Not have been out of the country in the past 14 days
• Not be in self-isolation
• Not be displaying any COVID-19 symptoms
• Have a pre-reserved tee time booked online or on the phone
All under 18's must be accompanied by an adult member, who should be from their own household, wherever possible.
Booking & Arrival
• Booking a tee time in advance is compulsory – via website, app, or phone
• All golfers will be required to book online with the tee sheet opening 7 days in advance and are not to arrive at the Estate without a pre-booked tee time
• Mount Juliet Estate will require all players to provide a phone number and email address to enable contact tracing
• All golfers will be made aware of our measures prior to their visit through an automated booking confirmation received via email along with club notice boards and further signage
• All players should have their own equipment washed before coming to Mount Juliet Estate to reduce any cross contamination
• Golfers are requested to travel to the Estate alone, unless accompanied by a member of the same household
• Arrival at the course no more than 15 minutes prior to reserved tee time
• Observe social distancing at all times and please refrain from gathering in groups around the Estate
• Our changing facilities will remain closed so we request all golfers to arrive correctly dressed for golf and shoes can be changed in the parking facilities
• Please visit the Golf Shop upon arrival to check-in and give group details
• Ensure that you have sufficient numbers of golf balls, markers and tees
Check-in and Golf Shop Procedures
• It is mandatory for all golfers to check in at the Golf Shop to allow us to be able to trace movements, if required, during and post round
• Any play outside of the opening Golf Shop opening hours must be registered on the BRS App for tracing
• Two-metre queue markings and a single Golf Shop entry/exit point are in place. All entry/exit will be through the main doors facing Hunters Yard
• The service desk has a Perspex safety guard in front to maintain social distancing
• We request all payments to made on card or member card as cash cannot be accepted
• Scorecards will not be available and all golf will be social until Phase 2, Monday June 8th, 2020
Clubhouse and Amenities
• Clubhouse access is limited to the Golf Shop and toilets only, the changing and shower areas will remain closed.
• Toilets will have open entrance doors and will be cleaned regularly
• Paper towels are provided with all hand driers currently disabled
• Sanitised Electric Trollies and Golf Carts (single use only) are available for hire, subject to being pre-booked. General pull trollies are not available
• Players must provide their own golf clubs. All trial equipment will be logged and sanitised between usage but must be returned after each round
• Players to arrive in golf attire, change their shoes and prepare equipment in the parking facilities

The Golf Course
• Groups are restricted to 3-balls at 15-minute intervals, equating to 12 golfers per hour unless stated differently on designated dates
• Putting greens are open with both greens limited to a maximum of 4 players at a time
• Players practicing must observe social distancing, academy bays will be separated accordingly
• Arrive at the 1st tee no more than 5 minutes prior to the reserved tee time
• Members are required to carry their membership card at all time for membership identity when asked
• Mount Juliet Estate staff will assist members with social distancing by monitoring the car park, 1st tee and practice greens to ensure adherence to protocols and help avoid group gatherings. Social spacing signage identifies the 1st tee waiting areas in relation to distancing measures
• If any player(s) are not following directions they will be asked to leave the course immediately
• Tee off times strictly observed to ensure minimum 15-minute group spacing which will be monitored throughout the day
• All divot bags have been removed from circulation with a crew of staff in place to repair all divots until further notice
• No caddies permitted with players unless from the same household and do not exceed 3 person group limit
During Your Round
• Physical distancing to be adhered to with close attention to be paid while on the tee boxes and greens
• No more than 1 group on a tee box or green at any given time
• Rubbish bins and divot bins have been removed from the golf course so all rubbish should be taken with you upon leaving the Estate
• All of our ball washers have been removed
• All bunkers will remain in play but we request golfers to smooth markings over with their feet pre and post shot as rakes have now been removed until further notice
• All par 3 holes are now a compulsory call up hole to allow play to keep moving and not cause delays causing social distancing breaches
• Flagsticks to remain in the hole and must not be touched
• Our hole-cups have an insert that stops the ball from going to the bottom of the hole for easy removal of the ball without contact with any items.
• Please use your glove hand where possible when removing your ball from the hole cup
• Once a hole is completed, the group in front must have exited the tee box before players can progress to the next hole
• Do not double back to play again if a ball is lost, unplayable, or in a penalty area as all golf is now social until further notice
• Do not loan players in your group your equipment or your supplies at any stage
• All golfers must only touch their own equipment and not that of others including retrieval of golf balls and tees
• No handshakes or other forms of contact at any stage
Post Round
• Golfers are recommended to wash and sanitise their hands in the facilities provided post round
• All players must return to their cars and avoid any other gatherings in the parking facilities
• We advise clubs and other equipment are cleaned thoroughly after use once home
• Players must call or email the golf club with any post-round health issues or COVID-19 related queries, at the earliest possible opportunity to allow the authorities perform full contact tracing on any given day
Ensuring the Safety of our Staff
Golf Shop Team
Please see measures ensuring the safety of our Golf Shop Team, along with the safety of the club members.
• All staff are provided with PPE to wear on-site
• Staff are comprehensively trained in importance of hand hygiene and cough etiquette
• All hand sanitiser and cleaning solutions are provided at the check in desk
• There will only be one staff member present in the Golf Shop at any one time
• Staff to always remain at least two metres from customers to ensure social distancing
• All work areas and contact points are cleaned and sanitised regularly to provide maximum safety for all guests and staff
Greens Team
Green Keepers are scheduled work apart on the course for much of the time, with steps taken to minimise the risk of cross-contamination during their shift.
• Morning briefings are temporarily postponed with instructions being delivered via noticeboard
• Staggered start and break times to avoid gatherings at any given time
• Hand sanitisers provided for regular use on entry points
• Disposable protective gloves are always worn or their individual work gloves
• Face masks used when required
• Utility vehicles limited to single person use at all times
• All Green staff are to avoid gathering in the any compounds and canteens
• Machinery fully washed after use, including the disinfecting of controls and seating area