DINE - Afternoon Tea
Afternoon Tea on the estate: something so sumptuous, it deserves to be savoured in the most fitting of surroundings. We aim to offer exactly that in Manor House and – if weather permits – the tranquil surrounds of the Manor House gardens. In each picturesque setting, we serve up a delicately delicious menu of finger sandwiches, homemade scones, jams, macarons, cakes and signature beverages.
Our Afternoon Tea Menu is available on Saturdays and Sundays until 15th March.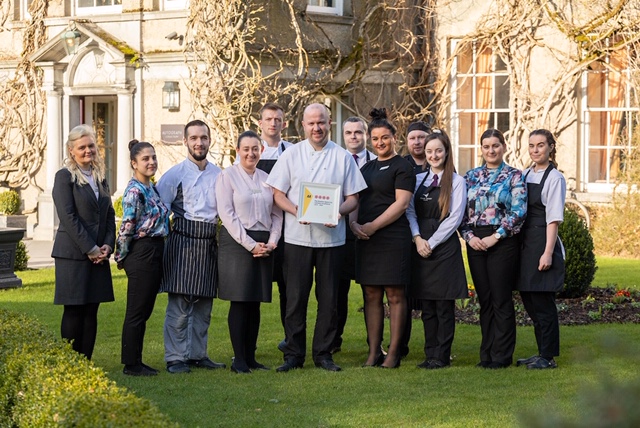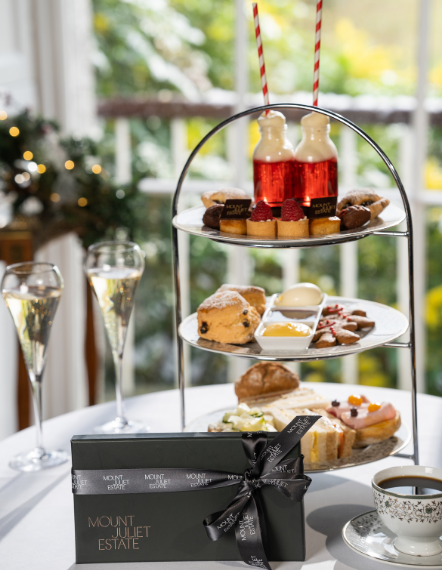 THE CHEF - Afternoon Tea
Our Chef is dedicated to making your Afternoon Tea experience a memorable and unforgettable one. We are dedicated to creating artisan confectionary and luxurious teas and coffee complemented by a breath-taking backdrop of the River Nore. Our Chefs have years of experience in curating the perfect day out in Mount Juliet Estate.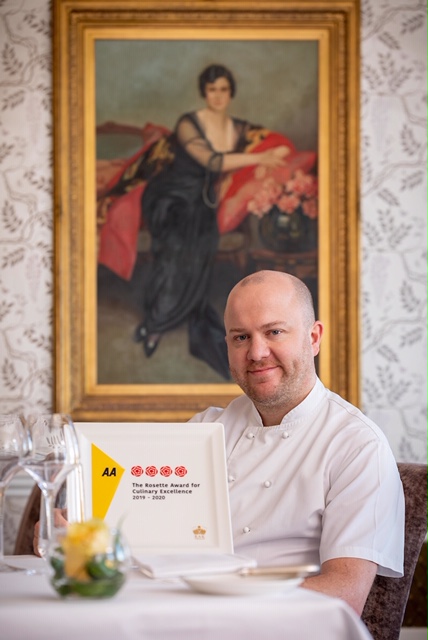 DINING ROOM - Afternoon Tea
From Michelin-starred opulence in the Lady Helen dining room to low-key luxury indulgences at The Hound restaurant… Mount Juliet Estate offers up a veritable cornucopia of dining options. Whether you're looking to celebrate a special occasion that will live long in the memory, unwind after a hard-fought victory out on the golf course, or simply enjoy a wide-ranging choice of premium breakfast choices… Expect classic dishes executed with a creative flourish alongside entirely unexpected flavors for the more adventurous diner. It all comes together in a way that could only be of Mount Juliet Estate, delivered with the most pristine service.
An ode to the splendid taste of a former lady of the house. A cosy retreat adorned with otherwise unseen equestrian memorabilia. Wherever you wind up taking a seat, you will be immersed in the numerous unique elements of the estate's past – brought tantalisingly into the present.