The Perfect Place to Propose
We understand that proposals are some of life's most cherished moments, and we are here to help you make yours truly unforgettable. Our Proposal Packages are meticulously curated to set the stage for the perfect declaration of love. Whether you're planning an intimate and heartfelt proposal or a grand, extravagant gesture, we offer a range of packages designed to cater to your unique vision. Allow us to be part of your love story as we create the most beautiful beginning to your happily ever after.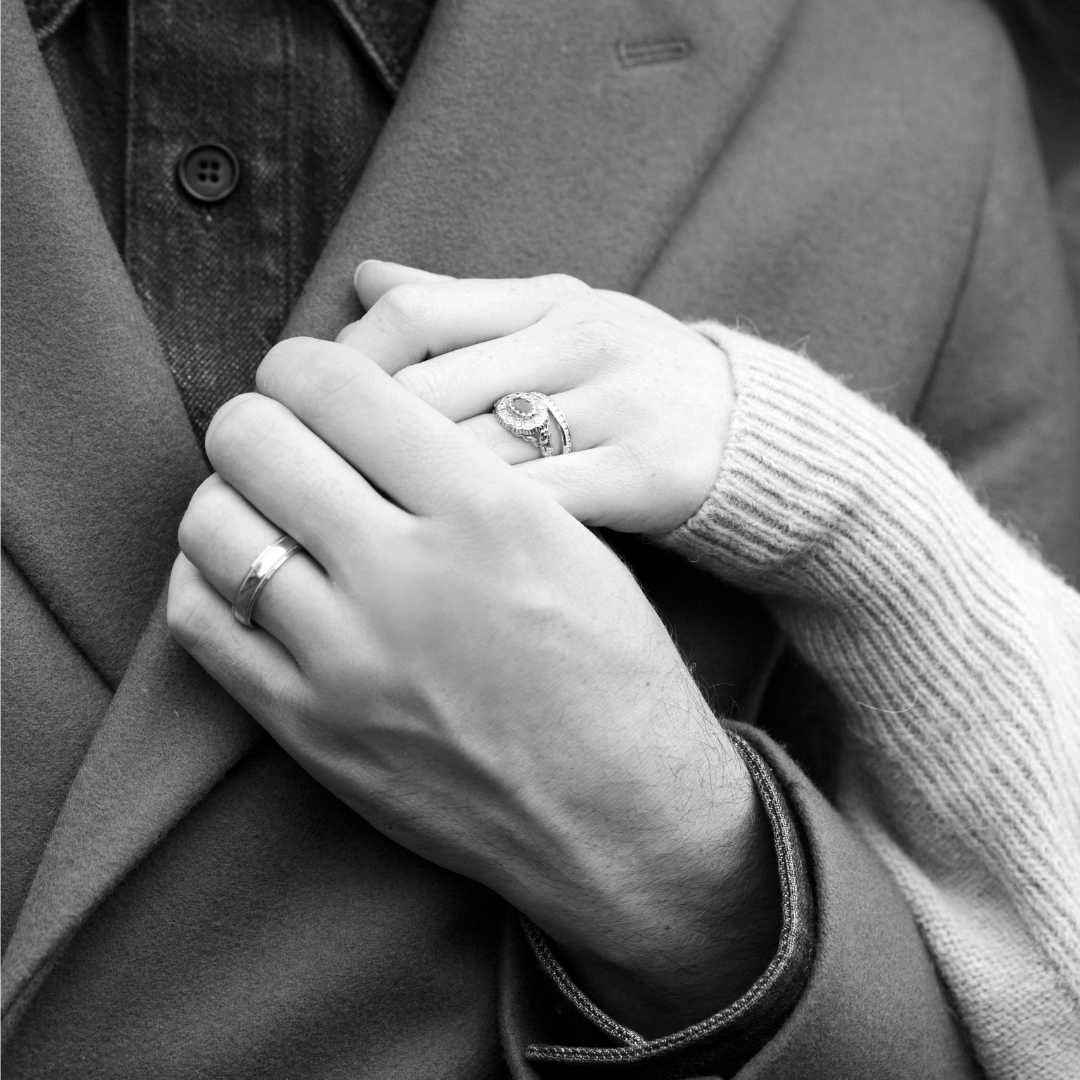 Picturesque Proposal
Book in for a trail ride through our 500-acre estate and experience the rolling countryside just as Lady McCalmont once did astride her favourite steed. Our expert equestrian team will guide you to the most enchanting picturesque spot on the property. Little does your partner know, this is where the magic happens. This scenic setting is the perfect canvas for your proposal. As you pop the question and your partner says "yes," you can toast to your love with a bottle of champagne, which has been hidden at this idyllic spot.
It's an unforgettable place to propose that will be etched in your hearts forever.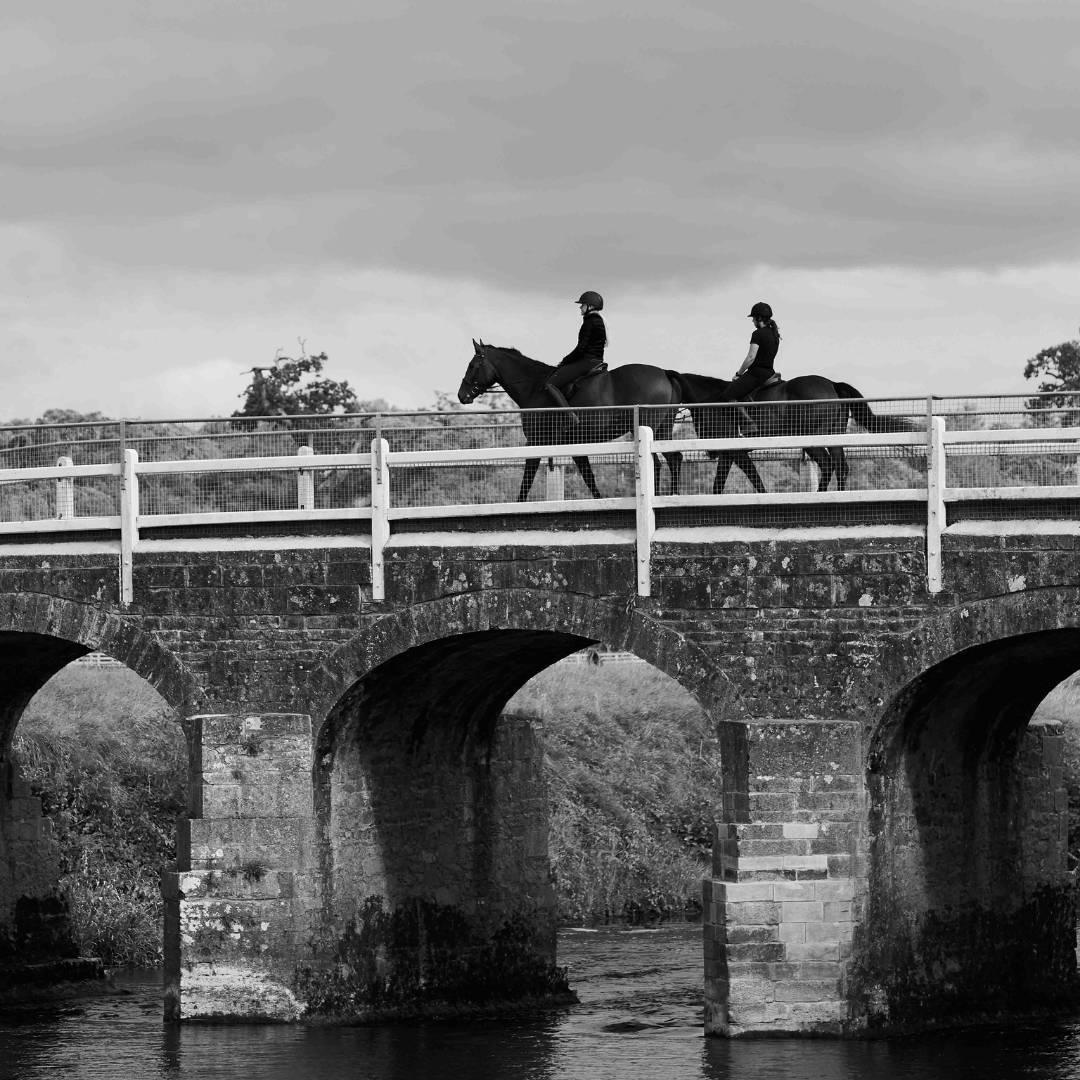 Romantic and Memorable
Step into your very own private cinema, complete with a decadent velvet, marble and brass interior. Choose between a romantic film or your all-time favourite movie. As the movie unfolds on the big screen and emotions run high, the perfect moment for your proposal approaches. With the scene set just right, you can pause the movie, turn to your partner, and pop the question, creating a romantic and unforgettable climax to your love story. As soon as those magical words are spoken, your dedicated server will be on hand with a tray of exquisitely handcrafted chocolates and a bottle of champagne. Raise a toast to your love and future together, celebrating this extraordinary moment in the most cinematic way possible.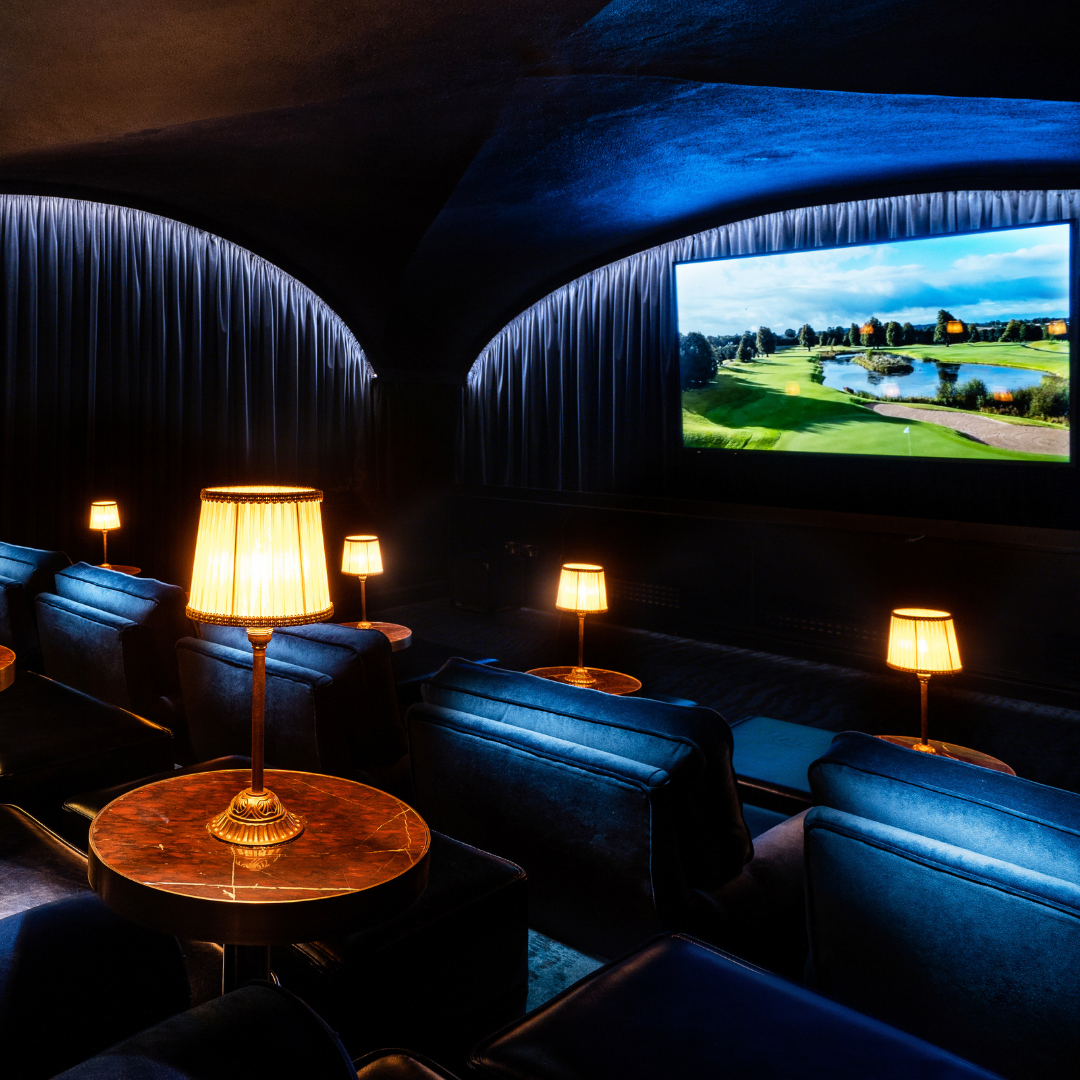 A Culinary Journey of Love
Lady Helen is one of Ireland's most unique dining experiences. Each dish is a work of art, and every bite is a symphony of flavours. It's a culinary love story in itself, designed to tantalize your senses and kindle the flame of romance. A dedicated server will be by your side throughout the evening, ensuring that every aspect of your dining experience is seamless and unforgettable. As the courses unfold, you will find the perfect moment to pop the question. Whether you choose to do it during a particularly meaningful course or opt for the classic ring-in-the-champagne-glass approach, the atmosphere is set for a proposal that's as flavourful and memorable as the meal itself.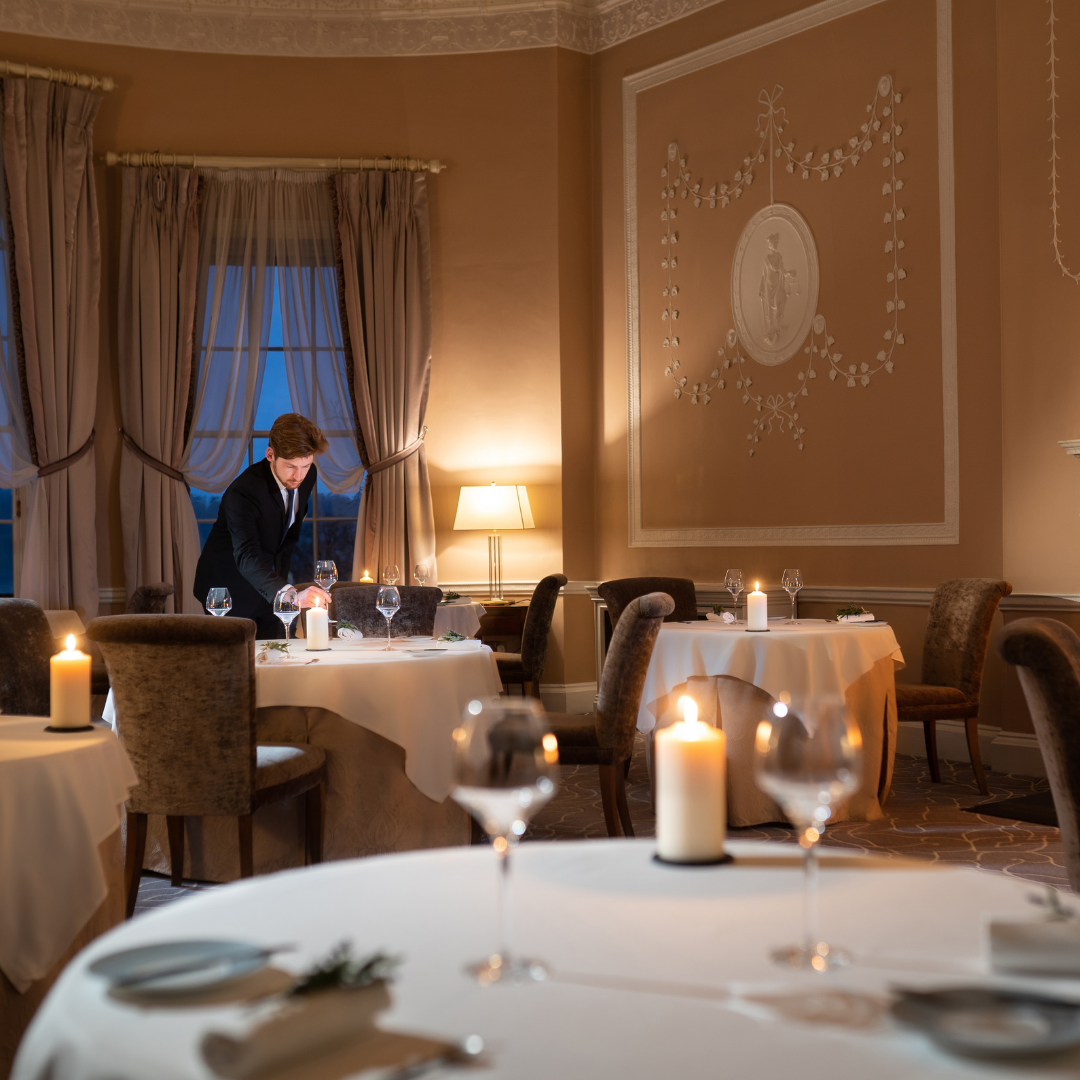 Intimate and Unforgettable
For those seeking a proposal that is as intimate as it is unforgettable, let us prepare your bedroom for your proposal. Upon your arrival, you'll be welcomed to a bedroom adorned with a bouquet of fresh flowers and balloons that spell out those magical words, "Will you marry me?" To toast to this momentous occasion, we've prepared a chilled bottle of the finest bubbly to celebrate your love. It's a heartwarming sight that sets the stage for your proposal.
Later in the evening, we'll return to your room to provide a romantic turndown service. Your bed will be adorned with fragrant rose petals, creating a romantic atmosphere where you can relax and relish the beauty of this moment with your partner.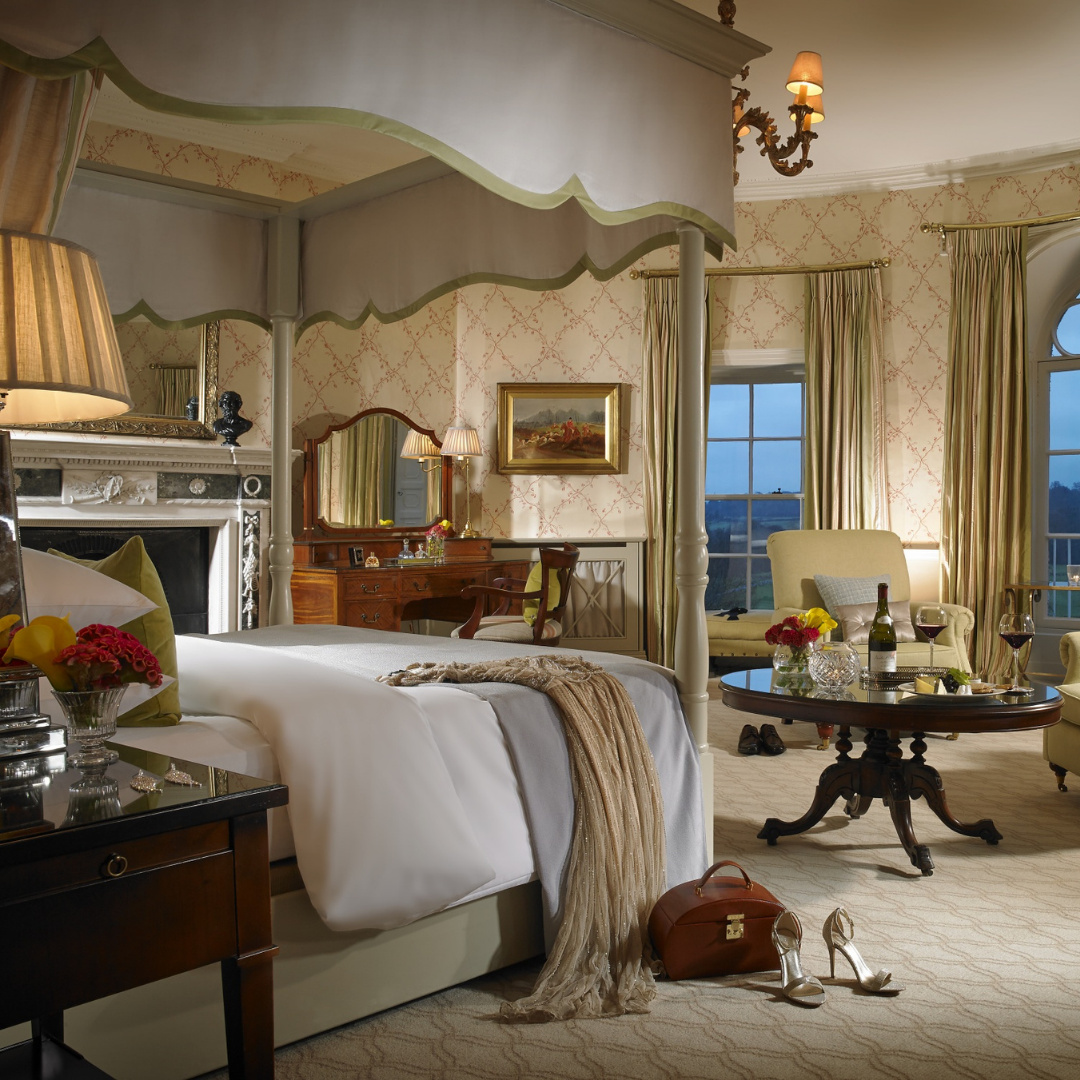 We are dedicated to ensuring your proposal is a moment both you and your partner will cherish for a lifetime. Our concierge team are on hand to help you plan your perfect proposal. Every moment will be tailored to your request.
Our proposal photographer is available to book to capture and beautifully preserve this special day.
Let us create the perfect backdrop to your love story for this most magical chapter.