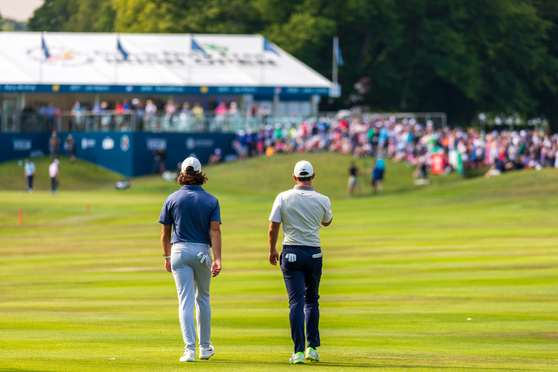 Corporate Days at Mount Juliet
How do you ensure that your clients and guests enjoy a corporate day out that will stay long in the memory for all the right reasons? The magnificent pastoral backdrop of our stunning Jack Nicklaus- signature designed golf course combines with luxurious relaxation and dining opportunities to ensure exactly that.
Whilst we are surrounded by the wilds of the Irish countryside, we are also located just 20 minutes from Kilkenny, just over an hour from Dublin and 30 minutes from Waterford. Once you've arrived and settled into your groove, you will head off to the same picturesque tee that Tiger Woods did in 2002, as he embarked on his victorious round here in the American Express World Championships. And even if you don't quite match his game on your way around the 18 holes, you can be sure to enjoy the same level of luxury that he did in our Clubhouse restaurant and bar.
We offer three Corporate Golf packages, with costs dependent on the food options you choose.
For enquiries and more information please contact our team by email golfreservations@mountjuliet.ie or call us on 056 77 73 000.