Restaurants and Bars
From Michelin-starred opulence in the Lady Helen dining room to low-key luxury indulgences at The Hound restaurant… Mount Juliet Estate offers up a veritable cornucopia of dining options. Whether you're looking to celebrate a special occasion that will live long in the memory, unwind after a hard-fought victory out on the golf course, or simply enjoy a wide-ranging choice of premium breakfast choices… Expect classic dishes executed with a creative flourish alongside entirely unexpected flavours for the more adventurous diner. It all comes together in a way that could only be of Mount Juliet Estate, delivered with the most pristine service.
An ode to the splendid taste of a former lady of the house. A cosy retreat adorned with otherwise unseen equestrian memorabilia. Wherever you wind up taking a seat, you will be immersed in the numerous unique elements of the estate's past – brought tantalisingly into the present.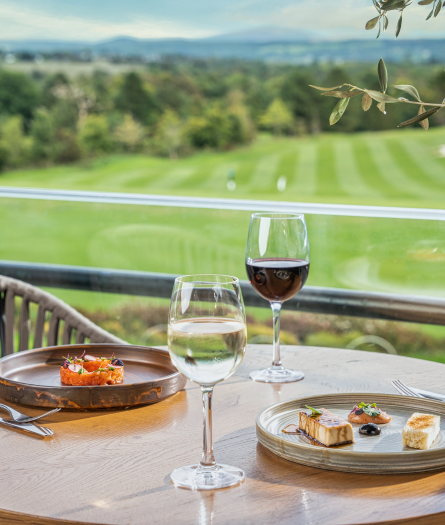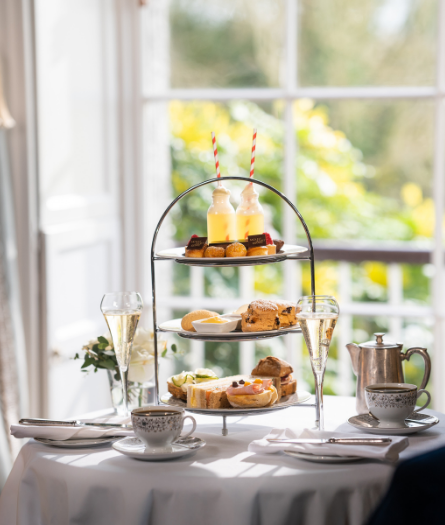 AFTERNOON TEA AT MOUNT JULIET ESTATE
Afternoon Tea is served in Manor House, with a delicately delicious menu of finger sandwiches, homemade scones, jams, macarons, cakes and signature beverages.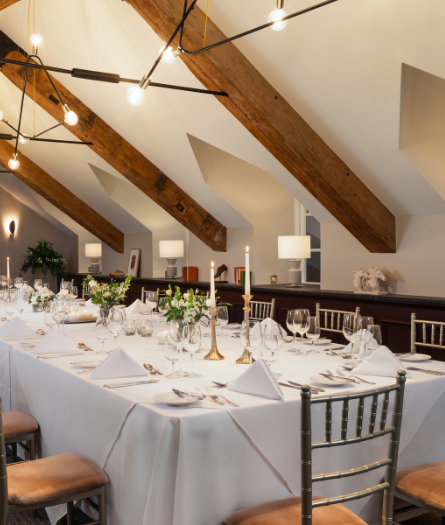 Private Dining
The perfect destination for special occasions and celebrations, Mount Juliet Estate offers fabulous locations for an exclusive private dinner or decadent celebrations.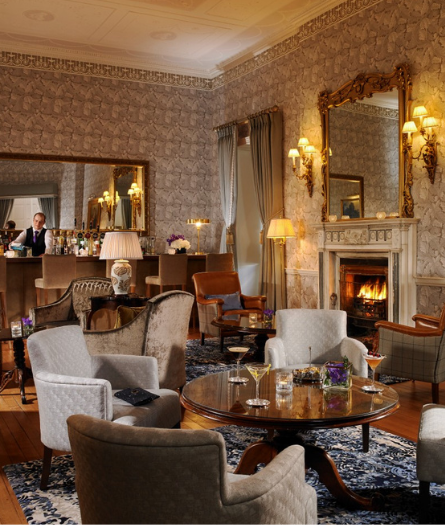 Major's Bar
The Major's Bar is situated in Manor House. It takes its name from Major-General Sir Hugh McCalmont and Major Dermot McCalmont, and their time as custodians of the estate is lovingly preserved here: in the grandeur of the furnishings; the glories of the racing memorabilia; the marvels of the views; the quality of the drinks.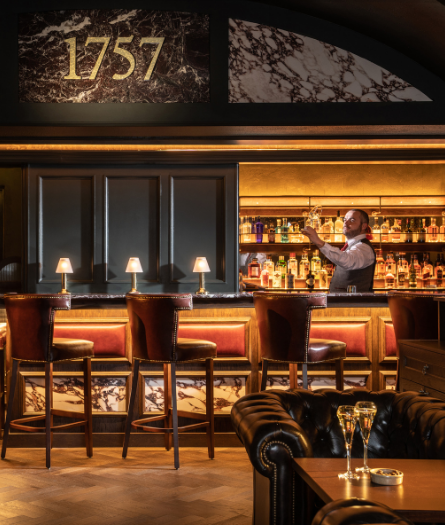 1757
The recently refurbished, 1757 bar is located in the original cellar of Manor House. Enjoy the sense of history as you relax amongst the vaulted ceilings, thick stone walls and atmospheric black and white photographs. The elegant 1757 bar enjoys a private terrace overlooking the River Nore and Ballylinch Stud.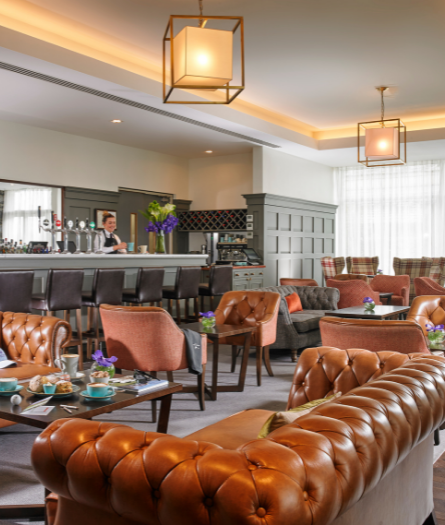 The Clubhouse
After a round of golf on one of Ireland's finest parkland courses, we can't think of anything better than to unwind at the clubhouse bar named after course designer Mr. Nicklaus. This is Jack's Bar: the perfect venue for sinking down into a deep-set leather chair and letting the television sport and eminently-sippable drinks wash over you.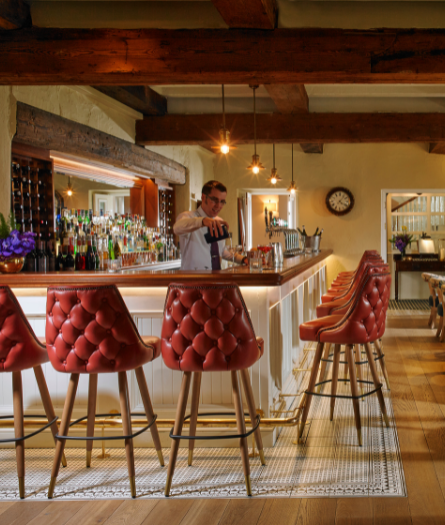 Saddle Bar
The Saddle Bar at Hunter's Yard offers up more contemporary surroundings without ever sacrificing the sense of being immersed in history. As its name suggests, it takes its cues from Mount Juliet Estate's rich equestrian history. The Saddle Bar is the perfect place to lose yourself and enjoy a cocktail or a pint of our signature Moongate Beer.