Swimming Pool
Located in Hunter Yard, our 15-meter swimming pool is a gem that epitomizes elegance and relaxation. This aquatic oasis is more than just a place to swim; it's an experience that indulges the senses and rejuvenates the soul. Sunlight filters through the glass conservatory, dappling the water's surface and creating a play of shimmering reflections that dance across the water.
The swimming pool area also serves as a hub for wellness. You can work on your fitness routines or indulge in some therapeutic laps, all while the counter-current flow jets strengthen your stroke.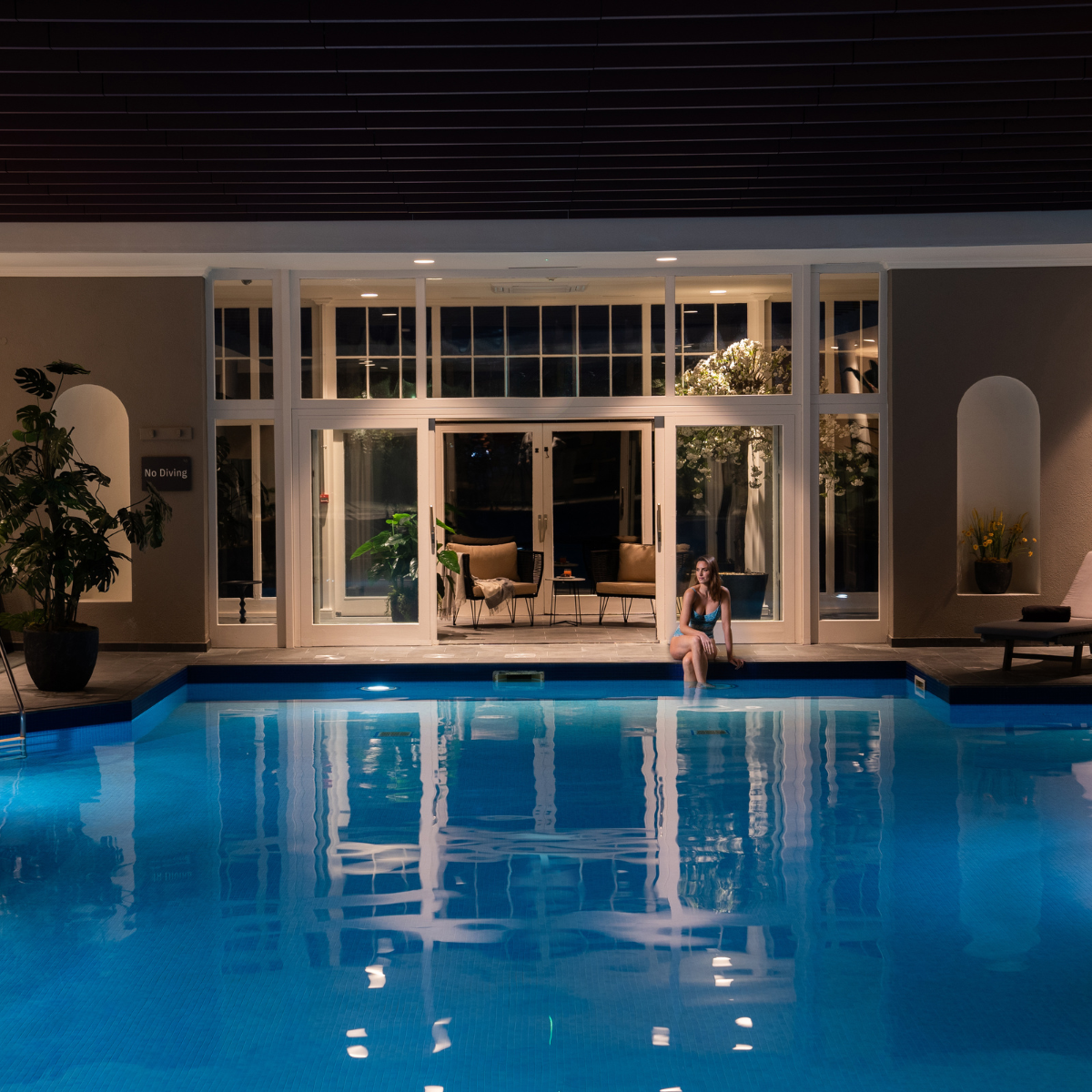 Sauna and Steam Room
For those seeking a deeper level of relaxation, our sauna and steam room await, promising a luxurious detoxification experience.
The steam room offers a gentle and soothing environment with its enveloping mist and soft lighting. The ambience immediately envelops you in a cocoon of luxury.
Adjacent to the steam room lies the sauna, an oasis of dry heat that embraces guests in its warmth. Crafted from high-quality wood, the air is subtly scented with a hint of soothing eucalyptus, transporting you to a realm of tranquillity.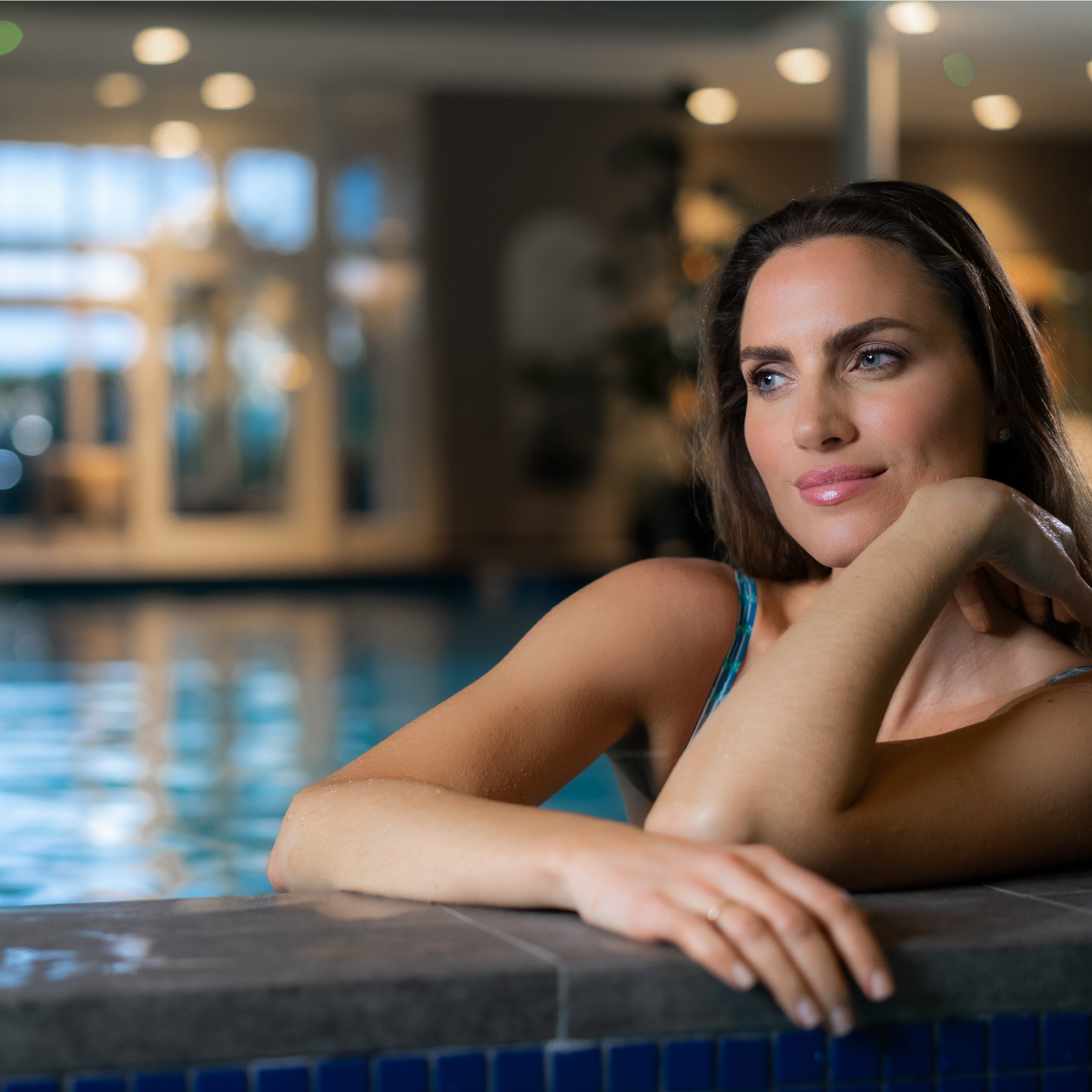 Relaxation and Indulgence
The swimming pool offers a symphony of relaxation and indulgence. It's a sanctuary where time slows down, worries melt away, and the only thing that matters is the tranquil embrace of the water and the sheer luxury that envelops you.
Opening Hours
Monday – Friday: 7am – 9 pm
Saturday, Sunday and Bank Holidays: 8am – 9pm
Children are welcome to swim in the pool, with family hours strictly from 9 am – 6 pm daily.
For more information on the swimming pool, email healthclub@mountjuliet.ie or call us on +353 56 777 3000.