Mount Juliet Juniors Club
The Mount Juliet Juniors club is open to children aged between 5 and 12 years. The Juniors Clubs is located in Hunters Yard and is open to families staying on the estate during mid-terms and summer holidays. While at the club, your children will have the chance to enjoy specially tailored (and supervised!) activities that have appealed to the young for centuries.
Opening Times
Monday to Sunday
Afternoon: 12.00 noon – 4.00pm
Evening: 6.00pm – 9.00pm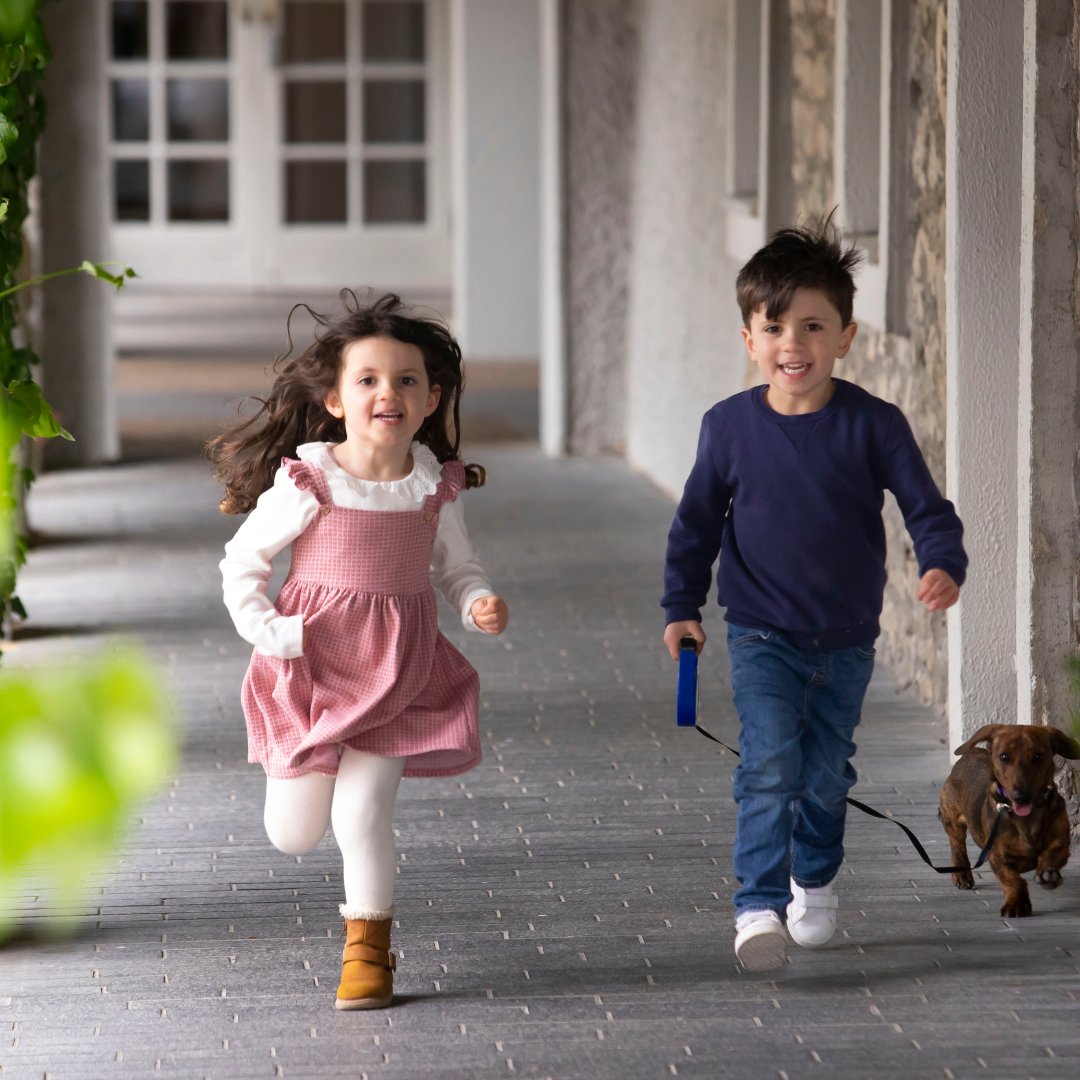 Family Activities
Our playground is the perfect place for our young guests to explore. Complete with Zipwire, swings and slides it is the perfect place for a fun-filled adventure.
The Woodland Fairies and Gnomes of Mount Juliet Estate have made their home in the trees of our Fairy Garden. Located beside the Playground, you will spot their colourful houses.
Perhaps you will take advantage of our complimentary bicycles, suitable for the whole family and explore the grounds of the estate.
Experience the joy of family swimming in our expansive 15-meter pool, available to families every day from 9 am to 6 pm.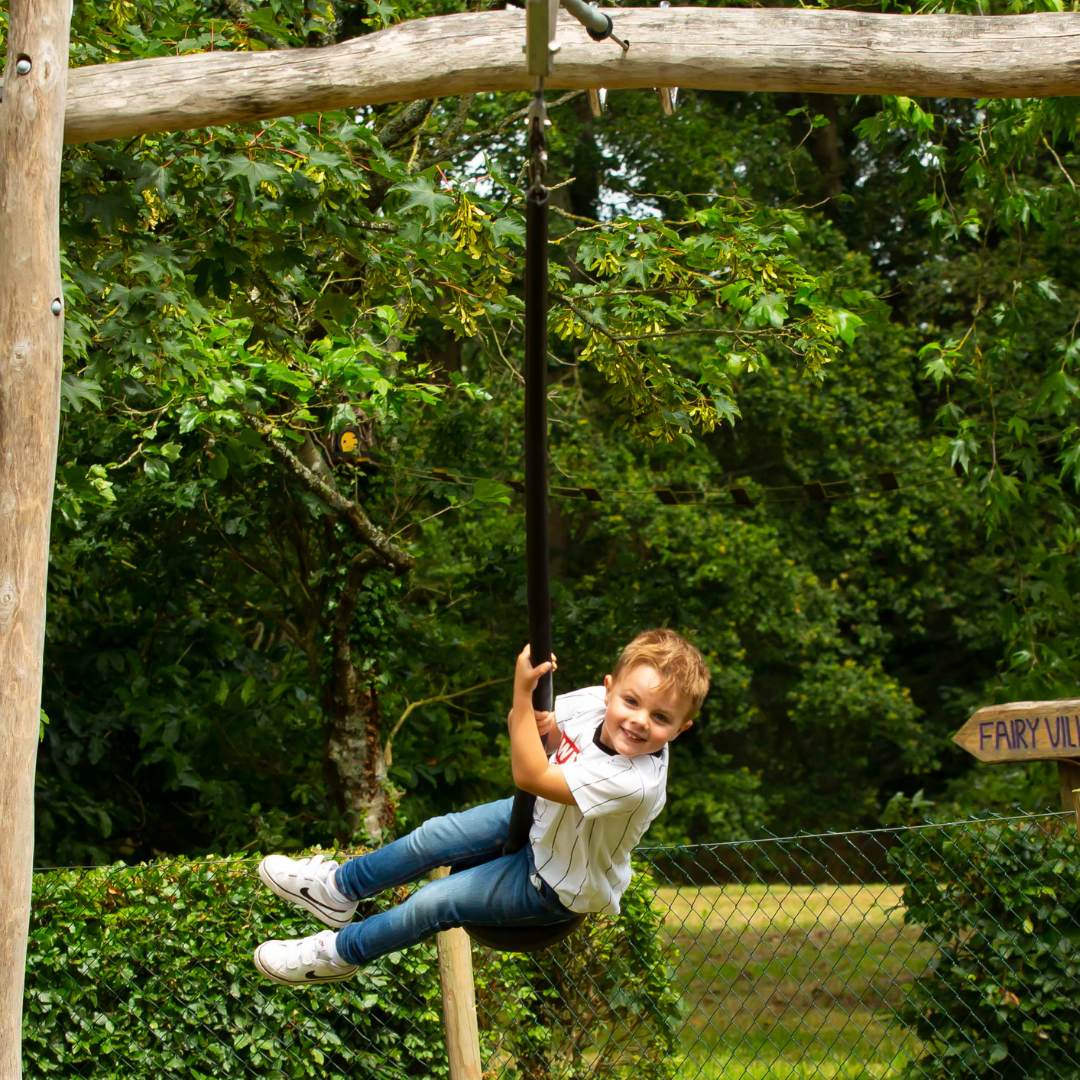 Family Pastimes
With its wealth of activities and captivating history, Mount Juliet Estate provides the perfect destination for a family holiday that truly caters to the whole family.
The Mount Juliet Equestrian Center provides horse riding lessons and trail rides suitable for individuals of all experience levels, including both adults and children.
Our Golf Academy provides golf lessons for the entire family, allowing you to utilize Top Tracer technology for fun challenges such as the "closest to the tee" competition or testing your skills in the "longest driver" category. Additionally, we host Junior Golf Camps during both mid-terms and school holidays.
There are plenty of opportunities to share in special moments.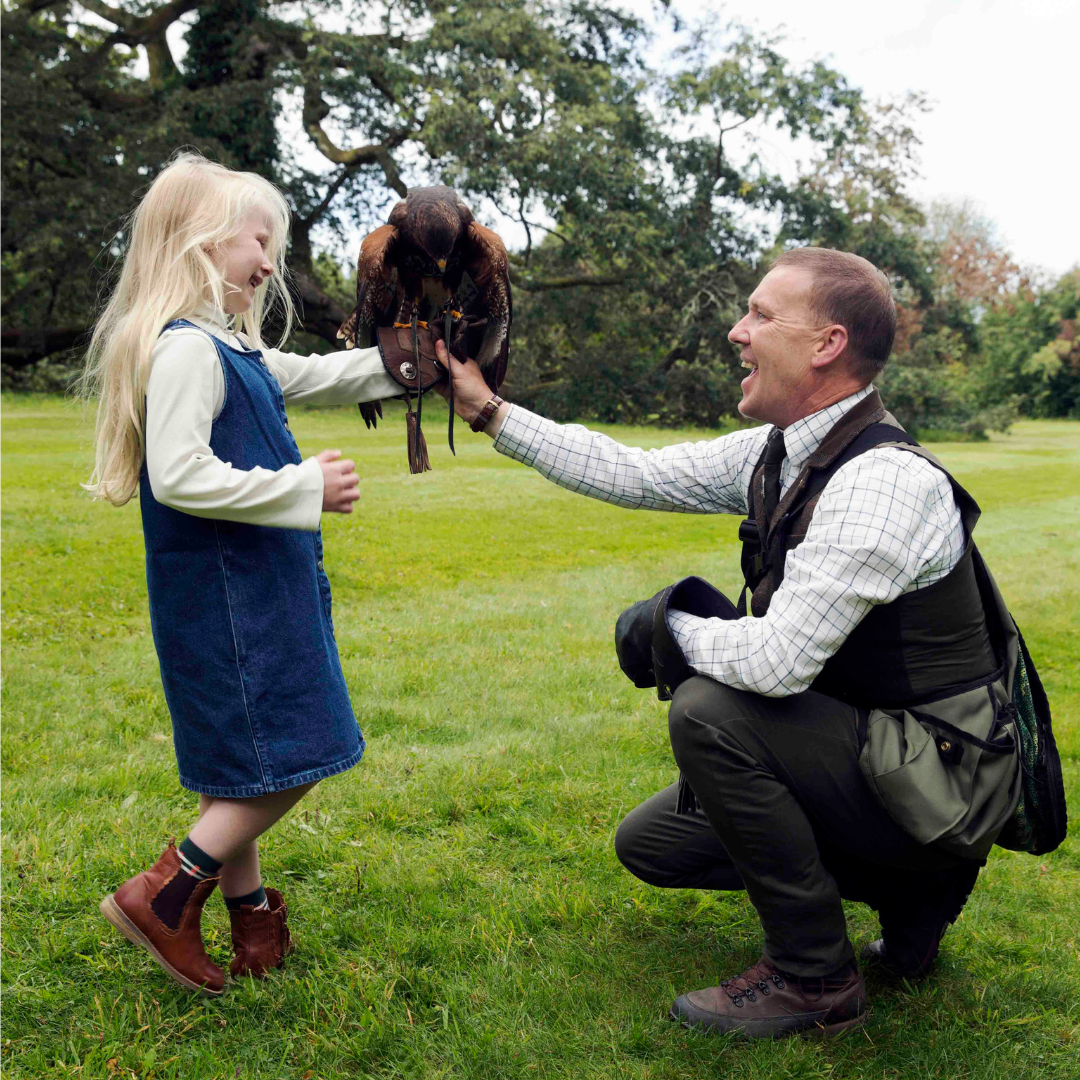 Kids Menus
We understand the importance of catering to our youngest guests, which is why we offer a delightful kids' menu designed to please even the pickiest of eaters. Our kids' menu features a variety of delicious and wholesome options, from classic favourites like macaroni and cheese and chicken goujons to healthier choices like pea and parmesan risotto.
In addition to our enticing kid's menu, families can also indulge in a special treat with our delightful children's afternoon tea, a whimsical experience that includes an array of miniature sandwiches and delectable pastries, making it a perfect way for young guests to enjoy the tradition of afternoon tea in a charming and memorable setting.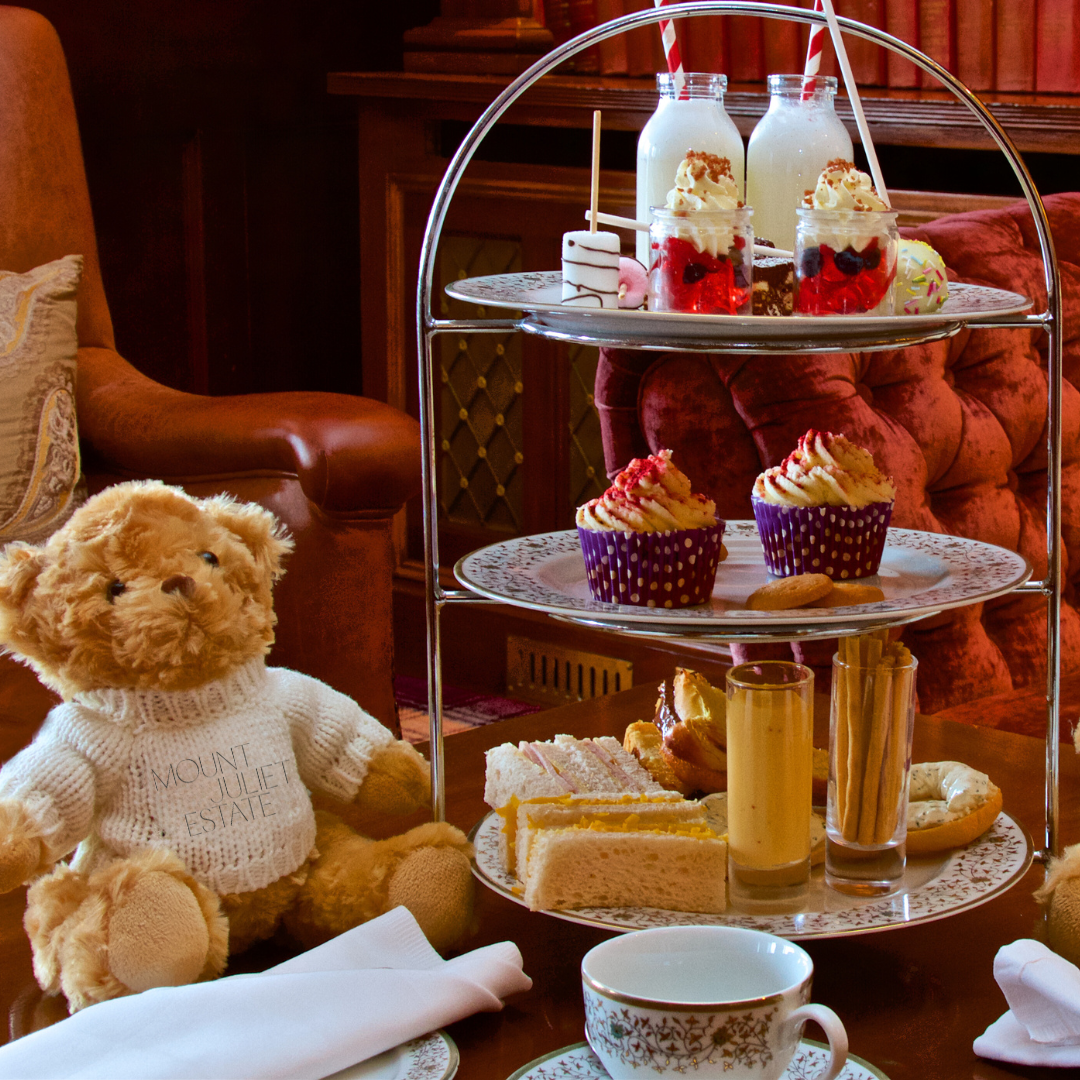 Explore Local
Beyond the walls of the estate, you will find plenty of attractions to keep your loved ones captivated. Kilkenny, with its picturesque charm and rich history, is the perfect destination for family holidays. From exploring the stunning Kilkenny Castle to wandering the medieval streets of the city, there's something for every member of the family to enjoy.
The county's lush countryside offers opportunities for outdoor adventures like the Castlecomer Discovery Park, which offers tree-top walks and adventure for the whole family.
You are sure to make memories that will be lovingly recalled for years to come.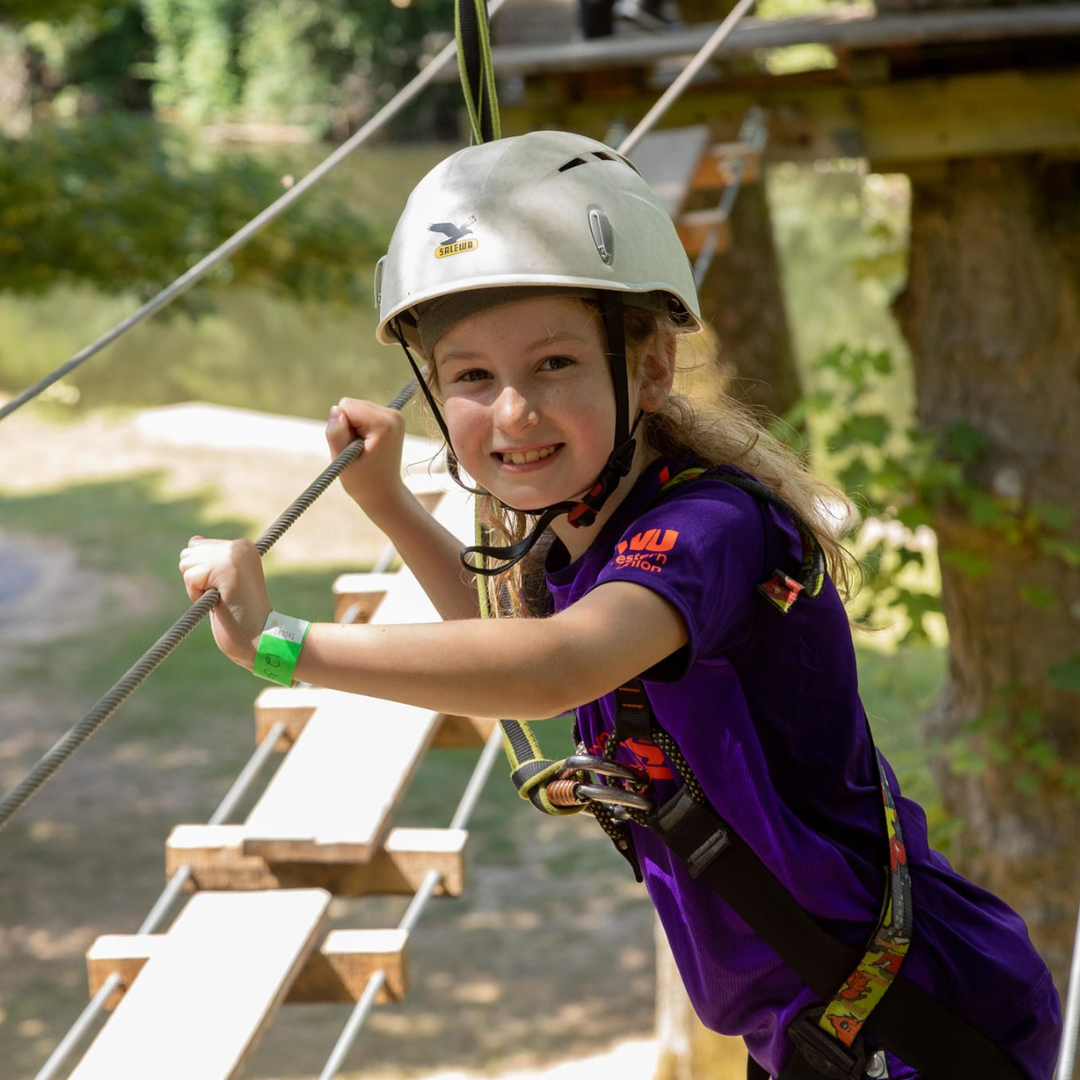 Special Events
While the adults are celebrating special occasions or a romantic meal together, our team of babysitters are on hand to watch over your little ones so you can relax with the utmost peace of mind.
All Estate activities, babysitting and dining experiences must be pre-booked prior to arrival on the estate.
Our Concierge Team would be happy to help you plan your family break in Mount Juliet Estate; please email ays@mountjuliet.ie or call 056 777 3000.