Guests Dining at Mount Juliet Estate
Mount Juliet Estate offers up a veritable cornucopia of dining options. Expect classic dishes executed with a creative flourish alongside entirely unexpected flavours for the more adventurous diner. It all comes together in a way that could only be of Mount Juliet Estate, delivered with the most pristine service.
BREAKFAST
For guests staying in Hunters Yard breakfast was served in the Hound Restaurant from 7 am to 10 am.
For guests staying in Manor House breakfast was severed in the Lady Helen Restaurant from 7 am to 10 am.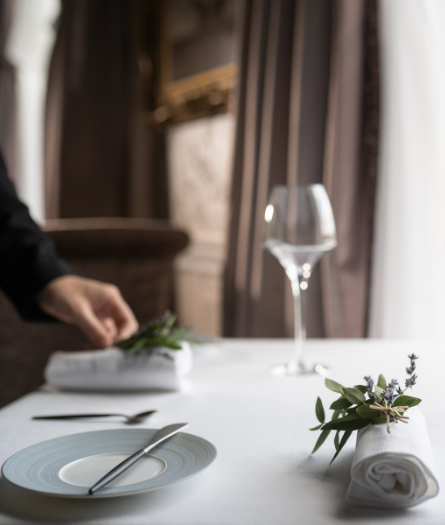 Lady Helen
Just like the former Lady of the house after whom it is named, the Lady Helen restaurant is an iconic part of Mount Juliet Estate. The Michelin-starred restaurant has become a true destination for diners, who long to experience the way that Head Chef, John Kelly, takes locally sourced produce to soaring new heights.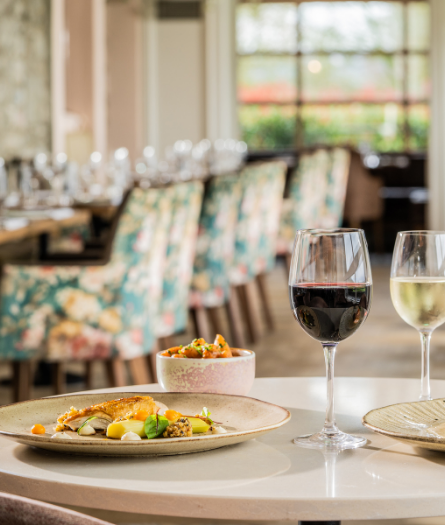 The Hound
The Hound restaurant offers a relaxed dining experience that champions high-quality locally sourced produce, perfect for lunch or dinner. With a commanding view of our golf course, it makes for the perfect place to unwind with family and friends.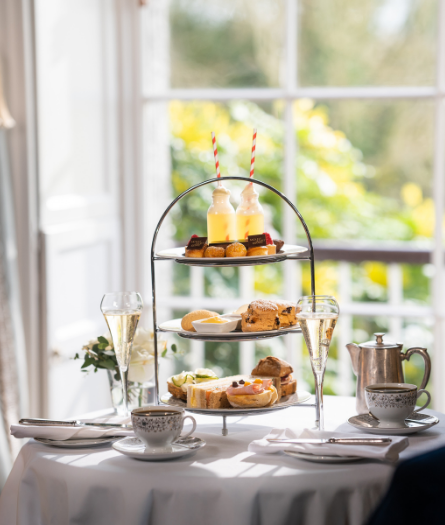 Afternoon Tea
Afternoon Tea on the estate: something so sumptuous, it deserves to be savoured in the most fitting of surroundings. Afternoon Tea is served in Manor House from 1 pm to 4 pm.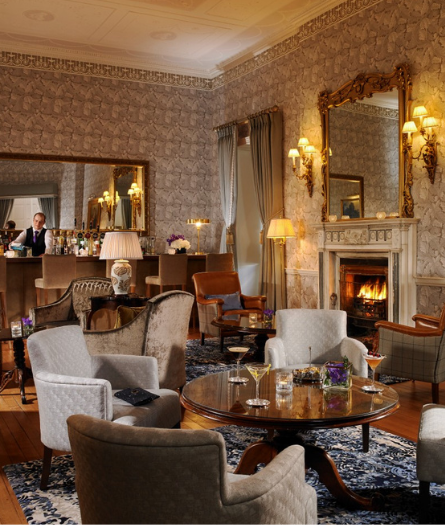 Major's Bar
The Major's Bar is situated in Manor House. It takes its name from the previous custodians of the estate, Major-General Sir Hugh McCalmont and Major Dermot McCalmon. The lunch menu is served from 12:30 pm to 5 pm. In the evenings, enjoy a refreshing drink with friends while overlooking the beautiful River Nore and the pastoral views of the Irish countryside.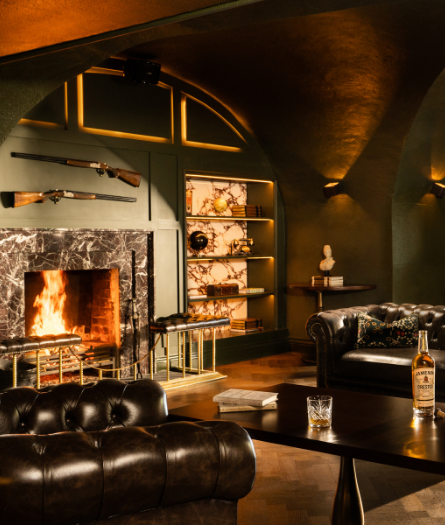 1757
Intimate and sophisticated, the 1757 bar is located in the original cellar of Manor House. Tucked amongst the vaulted ceilings, thick stone walls and atmospheric black and white photographs, you'll find a welcoming space to enjoy a drink and while away a few relaxed hours. The elegant 1757 bar enjoys a private terrace overlooking the River Nore and Ballylinch Stud.
Walk-ins are welcome, no booking is required.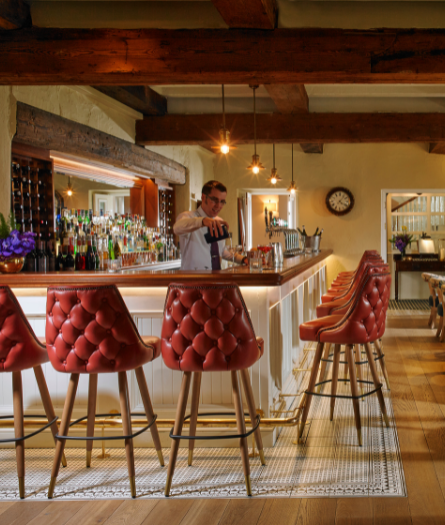 Saddle Bar
The Saddle Bar at Hunter's Yard offers up more contemporary surroundings without ever sacrificing the sense of being immersed in history. As its name suggests, it takes its cues from Mount Juliet Estate's rich equestrian history. The Saddle Bar is the perfect place to lose yourself and enjoy a sparkling cocktail or a refreshing beer.
Walk-ins are welcome, no booking is required.