Cinema
Settle into the decadent velvet, marble and brass interior and enjoy an intimate high-definition screening of the best movies around. The cinema's programming is a carefully curated blend of classic masterpieces, contemporary blockbusters, and indie gems. The eclectic lineup appeals to a diverse range of cinematic preferences, ensuring that every guest finds something to ignite their passion for storytelling. Manor House's exclusive cinema screens three movies every day at 3 pm, 6 pm and 9 pm, with a constantly changing programme.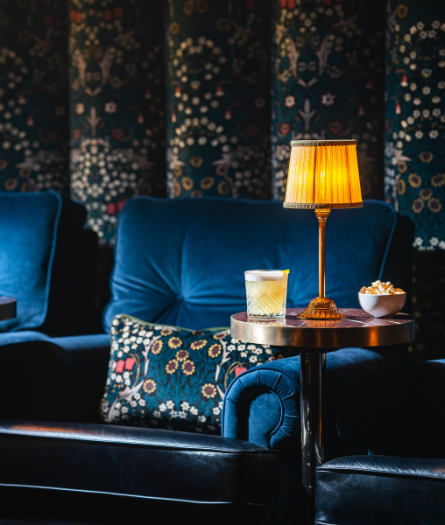 With its sumptuous deep velvet armchairs, comfy footrests and carefully curated film selection, enjoy a very special movie experience and indulge in an unforgettable journey into the world of storytelling. Prepare to be captivated and enchanted as you embark on a cinematic adventure like no other.
Contact the concierge team at 056 777 3000 to book your seat. The Cinema is exclusive to guests of the estate and strictly over 18s only.