FISHING AT THE MOUNT JULIET ESTATE
Even the most eye-catching countryside can be elevated by stretches of open water, running free as it cuts a path through pastures and woodland alike. At Mount Juliet, we are particularly blessed in this respect, with not one but two significant rivers within its walls: the famous River Nore and its tributary, the King's River. Both rivers have supplied the tables of Mount Juliet Estate, and other great houses of the area, with plentiful catches of salmon and wild brown trout, through the years. Today, its twelve named pools offer our guests some of the finest fishing in Ireland, with record catches to be had during the season.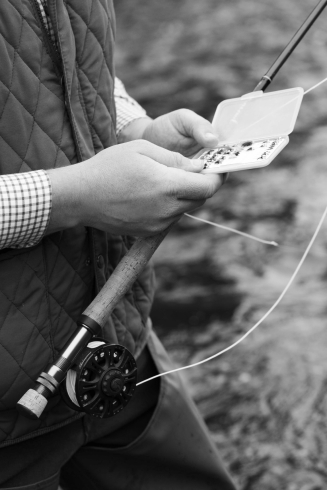 Fishing can be arranged from break of dawn until darkness falls: for a day, an afternoon or a few quiet hours in the evening. Our lessons offer expert help for those who are less familiar with the mysteries of the rod and fly – we can even coach complete beginners on how to tell that old story about "the one that got away…"
We cover French nymphing, which can be done at any time of day and from just under your rod tip, and dry dropper, which is best done in the early hours as you fish at distance for weary trout in shallower water. Whether you're a novice or a professional, each method has its own challenges… But with those challenges you will also experience thrilling rewards.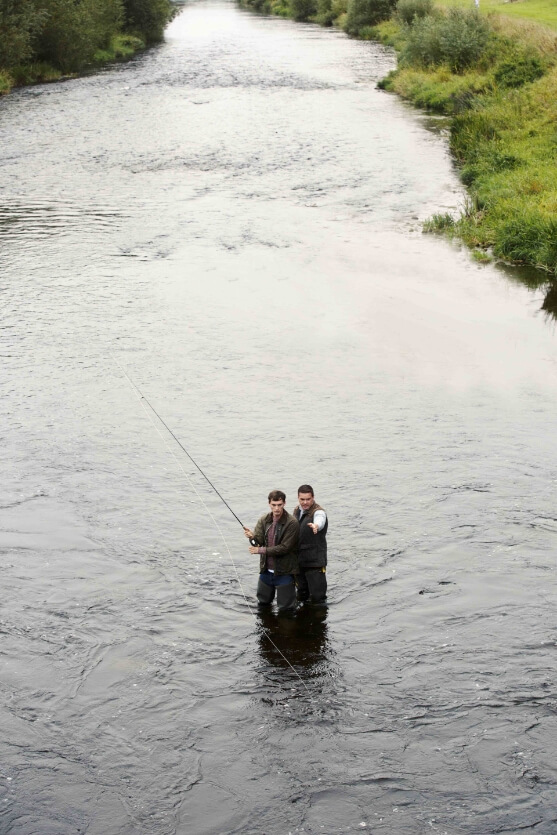 "The finest fishing at the most plentiful and picturesque spots".